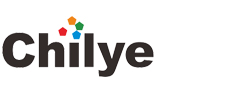 Products
Provide high power electronic components, high voltage connectors, power distribution units, manual service disconnectors, charging &swapping connectors, portable charging equipment etc.
HVC series connectors integrate touch-proof design, good EMC shielding performance, high IP rating, high voltage interlock loop (HVIL), providing safe and reliable high voltage connection solutions to electric vehicles and hybrid electric vehicles.
Chilye provide 2 main solutions for the group connection of power batteries: Multilayer stamping hard connector and battery busbar module
HVPDU product is an important part of EV control system, they help to coordinate driving motor system, battery management system, charging management system, DC / DC converter, electric air conditioning, electric power steering, brake systems and other high voltage parts on function conversion and power distribution. Safe and reliable PDU could be customized on customers' requirements
Chilye's MSD can fulfill quick disconnection without any tool, utilizes a two-stage lever which help to open the HVIL circuit prior to separation of HV connectors. This helps to control separation speed and guarantee the safety. Without using any tools, technicians can quickly release the plug and disconnect the power. Meanwhile there is an extensibility of broad specifications of this MSD series. Fuses with different current ratings can be assembled in the MSD for various applications with the same structure & size, as to be used in different environment The MSD is touch-proof and is with high IP rating
Battery charging and swapping are the main power supplying methods for electric vehicles. Conductive electrical connection systems is the guarantee to safely and efficiently transmit power to battery and vehicle Chilye's extensive product range support EV to go around every corner of the world
New energy vehicle
Charging & swapping facilities
Power battery pack
High power charging
Solution
About Chilye
Suzhou Chilye is a leading supplier of high voltage electrical appliances and power distribution units for new energy vehicles,High tech enterprise honored in Jiangsu province,outstanding delegate of NEV technical standards, drive for technology innovation, talent respect with profound vision
Join us
Suzhou Chilye is a rapid development new energy vehicle parts enterprise, committed to be the leading supplier of high voltage electrical appliances and power distribution units for new energy vehicles. We have excellent team with professional skill, have fair employment and promotion opportunities, have an inclusive and diverse environment. Chilye family is looking forward to your joining with dreams and passion
More
Suzhou Chilye Green Technology Co., Ltd.
If you want to have more info. about Chilye or any opinions & proposals on our products and service, pls. contact us.