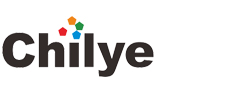 The era of 5G intelligent EV travel is coming
Sourcing: Science and technology journal. Updating date: 2nd Sep 2019.
In September,the project of "people's travel -- 5G smart business travel" was launched in Beijing, trying to solve the short business travel needs of public servants within 10 kilometers through the combination of official travel information collection and 5G smart technology of electric bicycles and other front-end technologies.Users do not need to pay deposit, and the bikers' units can collectively purchase services or business travel CARDS, and their personal information and unit information can be verified by the platform before riding.
"The beidou navigation system and GPS navigation system, combined with the electronic fence technology, are used to realize pileless fixed-point parking for people's official vehicles.It can effectively guide users to regulate parking and solve the problem of urban parking disorder."Zheng guangkui, deputy director of public opinion data center of People's Daily online and general manager of people's data management co., LTD., introduced that each electric bicycle is included in the digital and intelligent management channel, which can accurately track the use of each vehicle and guide the green travel to an orderly and controllable direction.
At present, pollution-free, zero-emission green travel has become an important concept in people's life.In order to further improve the level of green travel, 12 departments and units including the Ministry of Transport and the Publicity Department of the CPC Central Committee issued the notice on the green travel action plan (2019-2022), proposing to upgrade the level of green travel equipment and promote the large-scale application of green vehicles.To this end, people's data has built a "people travel" platform.
It is understood that "people's travel" will be based on the pilot of official travel, further cooperate with relevant departments to formulate travel governance standards, improving the travel big data regulatory platform, regulating the market order, and help the whole society with green travel through big data.