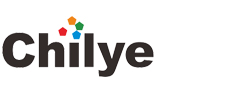 Electric cars account for only 2% of all car sales in America. Tesla accounts for 80%
The United States is a major country in the global development of electric vehicles, with many design manufacturers represented by tesla. How is the development of the electric vehicle market in the United States?According to the latest news from foreign media, the latest report on the American automobile market in June shows that electric cars only account for 2% of the sales in the United States. Tesla has a long way to go to expand the market.
According to foreign media reported, traditional SUVs and mild form pickups have become the most popular vehicles in US auto market in June. It accounts for 70% of car sales.They have also become more expensive -- the average retail price for all cars in America was $36,600 in June, increasing 2% from a year earlier.
Yet the price of electric cars in America is falling. According to data analyzed by Cox Automotive, the average price of an electric car in US fell 13.4% to $55,600 from $64,300 a year earlier. This is largely due to tesla's successful sales of the Model 3.
The Model 3 is Tesla's first mass-economy Model, priced at only about half the price of the past two Tesla luxury electric cars. The goal is to maximize market share and even make Musk¡¯s dreams coming true- EV could enter in ordinary people's homes.
In America, the starting retail price of Model 3 is $38,990(without subsidies or incentives). Tesla now dominates the electric car market in US, accounting for nearly 80% of sales. The decline of the average price of electric vehicles would have been even more pronounced if most traditional automakers stop focusing on selling luxury electric vehicles, such as the $74,800 Audi e-tron.
It's worth mentioning that when tesla released the Model 3, it attracted global attention and received more than 400,000 orders, as the company brought the price of electric car down to a $35,000 average selling price in US Auto market. So far, however, the cheapest standard type Model 3 has not been public offered, only for consumers in Hypostatic stores.
According to foreign media reports, data shows that the sales of electric cars account for only 2% in US auto sales, which shows that the popularization and mainstreaming of EV assumed by Musk is still a dream.
But sales of EVs are growing fast -- even the rate depends on the manufacturing costs.
With more assembly lines are added by manufactures, the cheaper battery and more vehicle model will be brought out, scale economies effect will continue to drive down the price of electric cars and lower manufacturing costs will spur the demand.
In addition, buyers outside the luxury market are price-sensitive and flock to buy more fuel-efficient models when the macro economy goes wrong. Despite the Trump government trying to prevent this situation, electric cars will soon be rising in US as the stock market falls and a government mandate to force average fuel efficiency of 54.5 miles per gallon takes effect in 2025.
Although Tesla has become the industry leader in the global EV market, it cannot change the awkward status and the share of EV in the American automobile market just by Tesla¡¯s effort.
But some of the three, such as ford, are waking up and taking electric cars seriously. Ford says it wants to invest $11 billion in electric vehicles by 2022. Ford recently formed a strategic alliance with Germany's Volkswagen group, which merged its self-driving car research and development business and will share electric vehicle platforms to speed up the development of pure electric vehicles.
General motors(GM) has said that it will launch 20 all-electric or fuel-cell models by 2030.