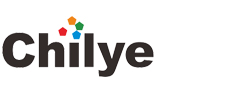 Tesla's Shanghai gigafactory has been approved for production and the State Grid has started supplying electricity
[Abstract] State grid corporation of China has opened a power transmission line, which will bring power supply to the level needed for initial production, according to a statement issued by the company's Shanghai branch.

According to Reuters, China's Ministry of Industry and Information Technology said on Thursday that tesla has been added to the list of Chinese government-approved automakers and given the electric carmaker the certificates it needs to start production in China.
Yale Zhang, head of Automotive Foresight, an Automotive consulting firm, said that means "the green light is completely on for Tesla to make in China."He said Tesla's Shanghai gigafactory could start production at any time.
Tesla didn't immediately respond to an email seeking comment. The company's $2 billion Shanghai gigafactory is Tesla's first manufacturing plant in China and the first fully owned electric vehicle plant by a foreign automaker.
Earlier this month, Reuters reported that Tesla planned to start production at its Shanghai plant in October.But it is unclear when the company will reach its year-end production target because of uncertainty orders, labor and suppliers.
Tesla had planned to build at least 1,000 Model 3 each week at its Shanghai plant by the end of the year, rapidly ramping up production in stages to boost sales in the world's largest auto market and avoid higher import tariffs on US vehicles. Plans for mass production at the plant are critical to Tesla's goals. Tesla hopes to produce 500,000 cars by the end of the year.
In January, the first phase of Tesla's Shanghai gigafactory officially opened. In June, Tesla was already building substations for its new plant.It is understood that the power station project will be completed in September, and with the completion of the main plant.The substation will provide electricity for the first phase of the plant.In August, the Tesla gigafactory in Shanghai received its first full acceptance certificate within three days of submitting its application, setting a new record of approval time for the local government.
In may this year, Tesla announced that it would begin pre-ordering its domestic Model 3 Model upgrade Model with standard battery life, with a starting price of 328,000 yuan and an expected delivery time of 6 to 10 months.
At present, the first phase of Tesla project has been basically completed and the main body has been built. The stamping workshop, painting workshop and final assembly workshop are equipped with production capacity. Meanwhile, Tesla has started a new phase of work on the Shanghai gigafactory. According to construction documents, Tesla is starting a "phase 1.5 project," including a manufacturing plant and an energy center. The project is expected to be completed around the end of this year. Separately, according to relevant sources, Tesla is accelerating the construction of a "battery factory" in Shanghai, the second phase of its gigafactory.
According to Bloomberg reported, one of the statements that released by the Shanghai branch of State Grid corporation of China says, the company has opened a transmission line that will bring power supply to the level needed for initial production at the Tesla plant. State Grid said it would eventually increase power supply 8 times to keep factories operating at full capacity. This project, which includes 55km of cables and 17km of pipelines, is one of the fastest to be completed and took just six months to complete.